With the help of a veteran's charity, I moved into an apartment a few weeks ago. Since they aren't willing to pay a lot of rent (and understandably so), my options were limited to about four places to begin with. I was so desperate to get off the streets that I got the first apartment I saw, and honestly it looked pretty nice, safe, and clean at first. The area is poor, and I expected that, but I did not expect to be harassed by crack dealers every time I took my dog for a walk. I've been harassed every single day, or at least whenever they see me; it's the same group of cocaine thugs and some of them are just messing around (more on that in a minute) but at least one or two are absolutely disgusting, vile little shits and since my dumb ass signed a 13 month lease that I can't afford, I've been reporting whoever talks to me to management so I can break the lease and move as soon as I get a job. The last incident occurred when I was walking Nia so she could take a crap and this vato motherfucker walks right up to her (on her leash, which I was pulling back) and tells me,
"I hate your dog. I want to kick it in the head."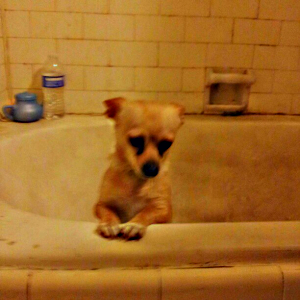 I'm at a loss as to what to do. These guys are fucking with me because I have a chihuahua -- traditionally a feminine dog -- and that's all they need to hassle me, a grown ass man, because they perceive me to be gay (which I am, but they wouldn't think twice about it if I had a pit or something), or at the very least feminine, not "manly" enough, so in their reptilian brains, their harassment is justified -- I couldn't tell you why exactly, it's their reptilian brains. I can't be 100% sure who they are or where they live, but I know they run a pretty scary drug operation (even by my standards) in the complex. Honestly, I'm scared to push management because they might be facilitators themselves, and I'm afraid of any possible repercussions if I file a police report. I never thought I'd say this, but I wish I had a gun.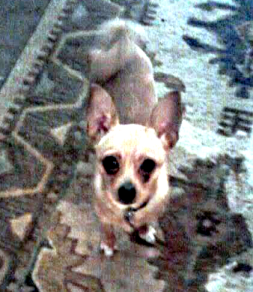 Tucson sucks. Don't come here.